The Surf House Company
Company Story
Welcome to Dfrost Almugar Surf House. Our aim is to provide our guests with an unforgettable surfing experience, no matter what your age or surfing ability may be – we have all the ingredients to make your holiday exciting, successful, memorable and fun! Our Surf House is open all-year-round, 365 days a year, 7 days a week!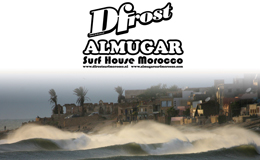 How it all began…
It all started in 2008 when Almugar Surf Shop/Surf School in Taghazout and Dfrost Surf Shop/Surf School in the Netherlands collaborated to create Dfrost Almugar Surf House Morocco. With our passion for surfing and our unrivalled local knowledge, our company has built an outstanding reputation for providing quality service at unbeatable prices to surfers, families and adventure seekers from all over the world.
We are a fully licenced, insured, 100% legal surf camp and surf federation member. We have our own tourist transport company, which means that we are licensed and insured to transport our guests in our vehicles.
Our Surf House is our own private accommodation; therefore we do not share our rooms or apartments with other surf camps. We have a hotel licence and all of our rooms are equipped with fire extinguishers and have been inspected and approved for fire safety.
Authorised Business…
The Surf Association of South Morocco was set up in order to stop illegal surf camps operating in Morocco. Many illegal camps are still doing business here in Taghazout. These camps have no insurance for tourism, hotel licence or safety checks whatsoever. Stay at one of these camps and you as a guest are not insured by them or your own insurance policy at all.
In order for a reliable holiday make sure you choose the right and legal company for it. We strongly believe we can live up to any guest's expectations.
The Surf Association website and logo on our homepage confirms that we are an authorised business.
Meet the Surf House Team…
Although we may not be related, our Surf House team is like one big happy family! Three of us live at the Surf House and the other staff members are around all day so there is always someone there to help. Our friendly and experienced staff speak a variety of languages – English, Dutch, German, Spanish, French and Arabic.
Management:
Jordy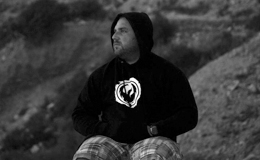 Co-founder and co-manager of Dfrost Almugar Surf House. Jordy was born in Holland he speaks, Dutch, English and German. He used to own Dfrost Surf Shop/Surf School in Zandvoort in the Netherlands, but he left Holland 2 years ago in search of warmer waters and bigger waves. He is responsible for all the web design, adds & marketing. Watch out for him and his massive longboard!
Mohammed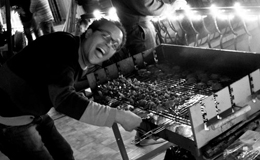 Co-founder and co-manager of Dfrost Almugar Surf House and owner of Almugar Surf Shop. Mo was born in Taghazout, Morocco and lived in Spain for nine years. He knows all the ins and outs of the surf spots, there is no better guide! He speaks Spanish, English, French, Arabic and Tamazight. Mo loves nothing more than dropping in on Jordy or was it the otherway around?
Surf Instructors:
Ayoub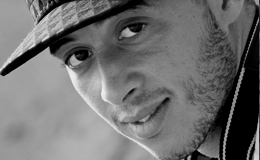 Ayoub has been working here as an instructor since October 2010. Ayoub was born in Agadir, Morocco and finished his university study. Ayoub is a excellent Longboarder and a fine surf instructor. He can speak English, French and Arabic. He is a disciplined but chilled out, friendly guy who loves playing guitar after a long day of surfing.
Yassin– Yassin  is an an excellent surfer and the youngest staff member of our house. He is a enthousiastic young fellow that has his practicall way teaching the surf lessons. Efficiency and a good eye for noticing small errors make him the teacher that you need to progress in surfing. He is always happy to help you with anything you ask.
Haytem – Haytem is the oldest of the three guys but the most chilled out one too. A reall moroccan guy with a good vibe around him. You feel like your in Jamaica if you hang out with him, chilled, relaxed and whatever makes you happy is his way of life. He loves to play Jembay in the evening giving our clients a original moroccan music experience. Peace!!
Hostess:
Aysha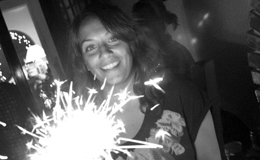 Aysha`s been working here as a hostess since November 2010. She was born in the UK and speaks English, French and German. Keeping guests happy and answering your questions is what she does best. She makes an excellent Chili con Carne and loves baking cakes for tea & cake night. If it's a flat day she will happily arrange fun activities and excursions for you!
Photographer
Willemijn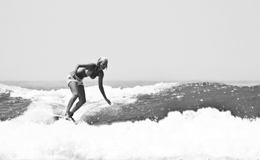 Willemijn started working for the Dfrost surfshop 6 years ago. Now since 2 years she is the surf house photographer. She will visit us from time to time and captures morocco at its most cultural and beautful way. A talented photographer that shares the passion for surfing with us. www.willemijnbenneker.nl
Chauffeur:
Habib & Redouan
Habib & Readouan are our airport chauffeurs and excursion drivers. They will do the airport pick ups and all the excursions we offer. Very reliable drivers with a lot of experience gained from their previous jobs as a taxi driver. They know the area and the people. Habib & Redouan will make sure you will arrive safely on your destination!
Housekeepers & Cooks:
Malika – Sister to Mohammed and the house cook. Malika keeps herself busy filling up everyone's tummies! She is a fantastic cook and specialises in Moroccan cuisine. Malika`s Tagines, Tomato Soup & BBQ`s are awesome!!!
Aicha – Aicha is our dust buster house cleaner! She cleans the house and ensures everything is in working order. She makes sure no dust will pass her and that all rooms are dust free!
Rachida – Rachida is our second house cook. She does a fantastic job in cooking and has a exellent taste for the european and asian kitchen – Come and taste and try her Nasi Sateh or Thai Green Curry!
Saadia – Saadia is our house cleaningator. She does a fantastic job keeping all the rooms in the house super clean!! She makes sure that the rooms are daily cleaned and the guest can take a shower in a fresh bathroom!
With our unbeatable prices, luxury accommodation, and quality service we can honestly say that we offer the best surf house in Morocco you will find!!!
We take pride in providing our guests with quality service, good times, awesome waves, and fantastic memories.
Live your endless summer with us at Dfrost Almugar Surf House!